Standard Laminates
ROE Furniture Mfg. offers a robust selection of worksurface and panel laminates from Formica, Wilsonart, Nevamar and Pionite. Please note that the Finish Selections shown are only a selected few. Use the following in conjunction with the respective manufacturer's online resources to view a comprehensive list of available up-to-date finishes.Due to variations in screen sizes and quality, we encourage users to order samples of these Finish Selections and view them under the light conditions in which they are intended to be used before making final design decisions.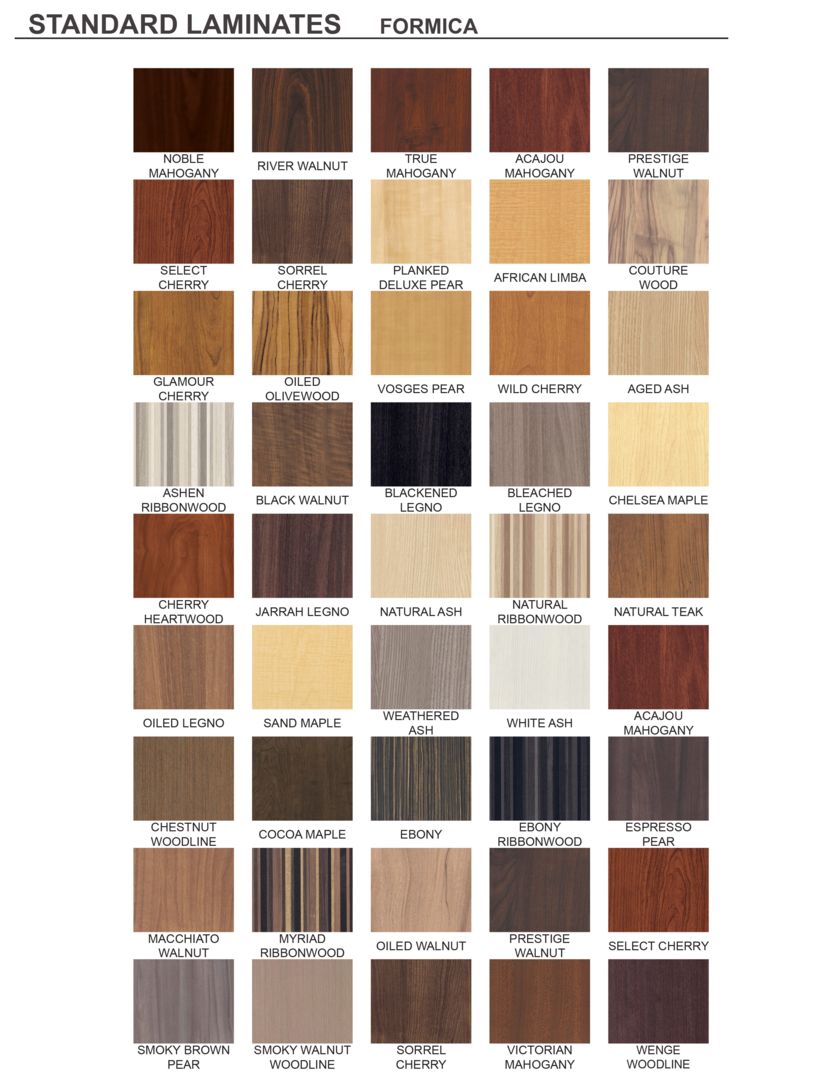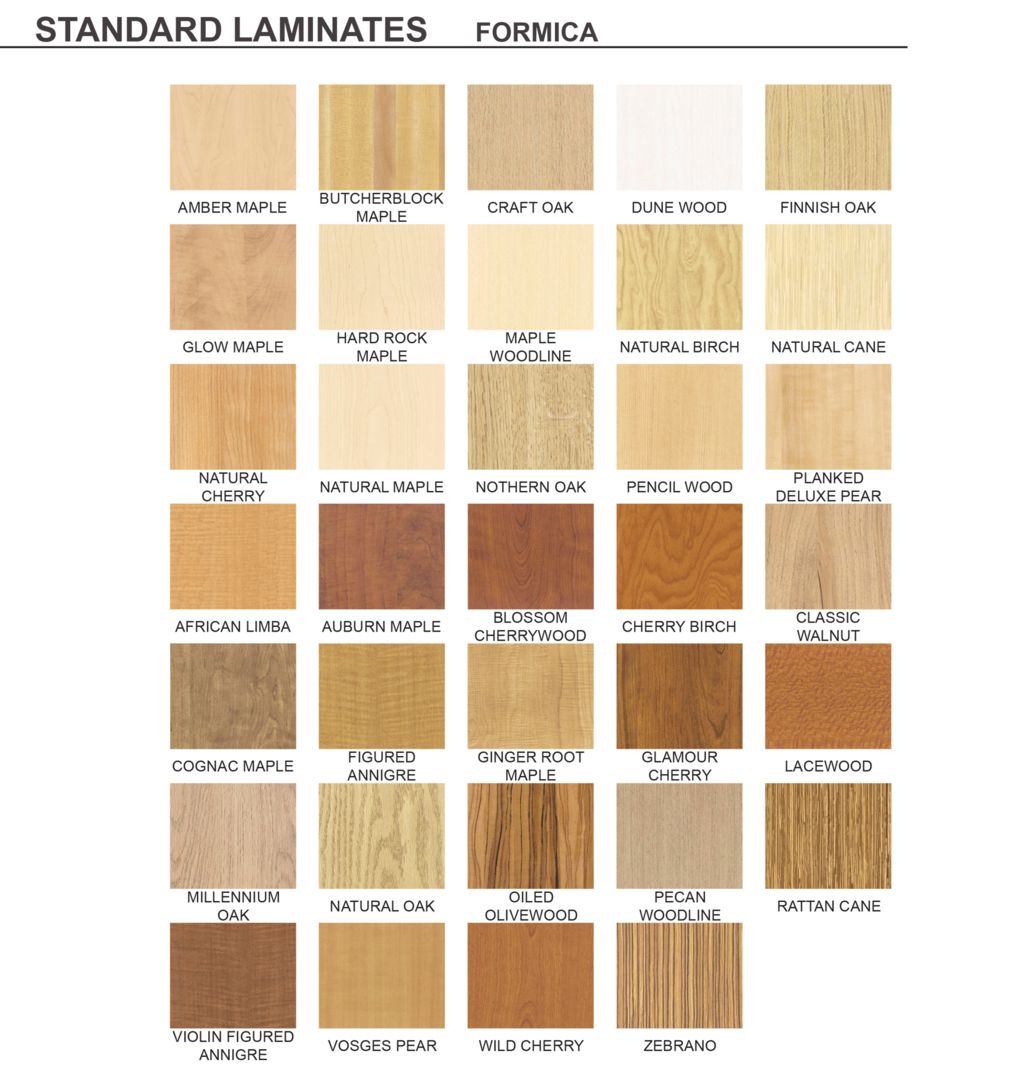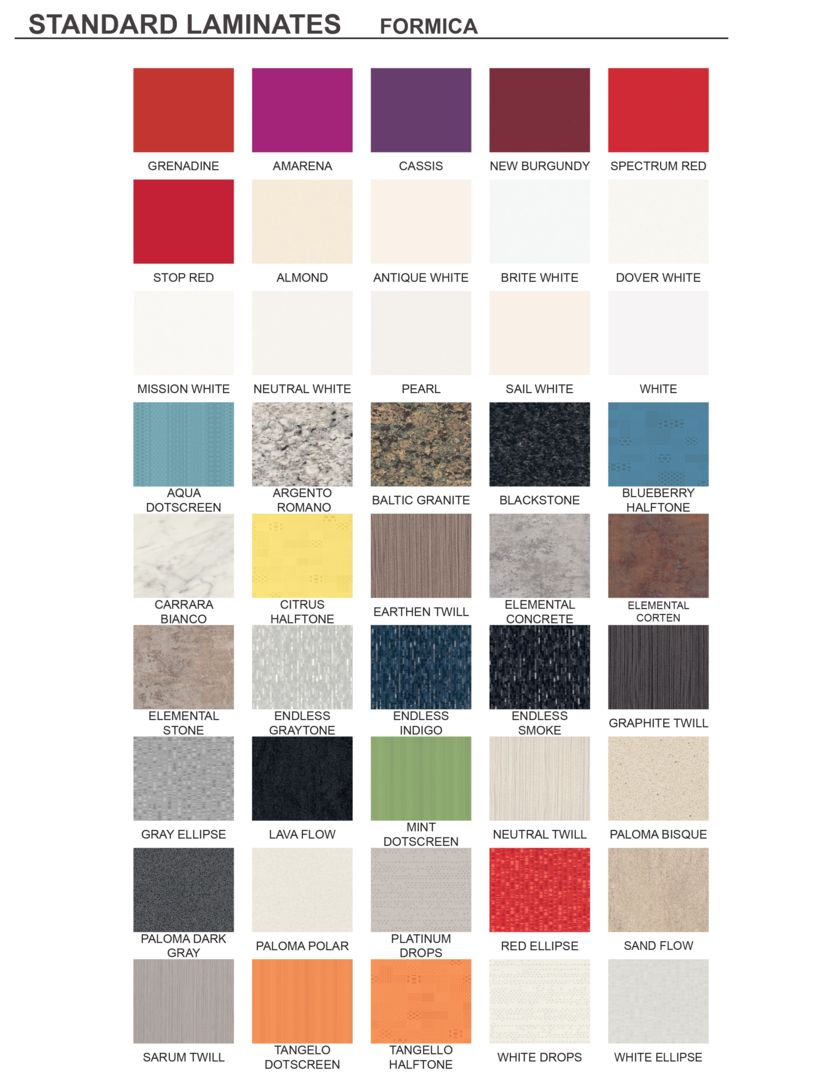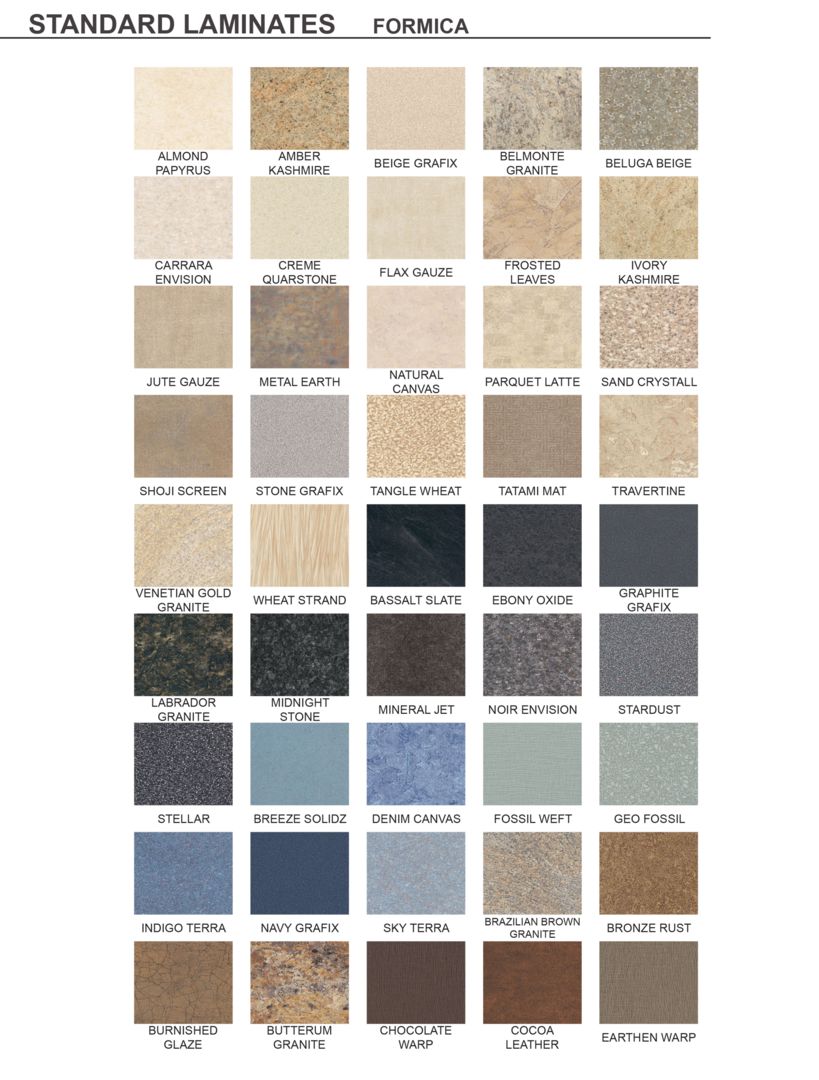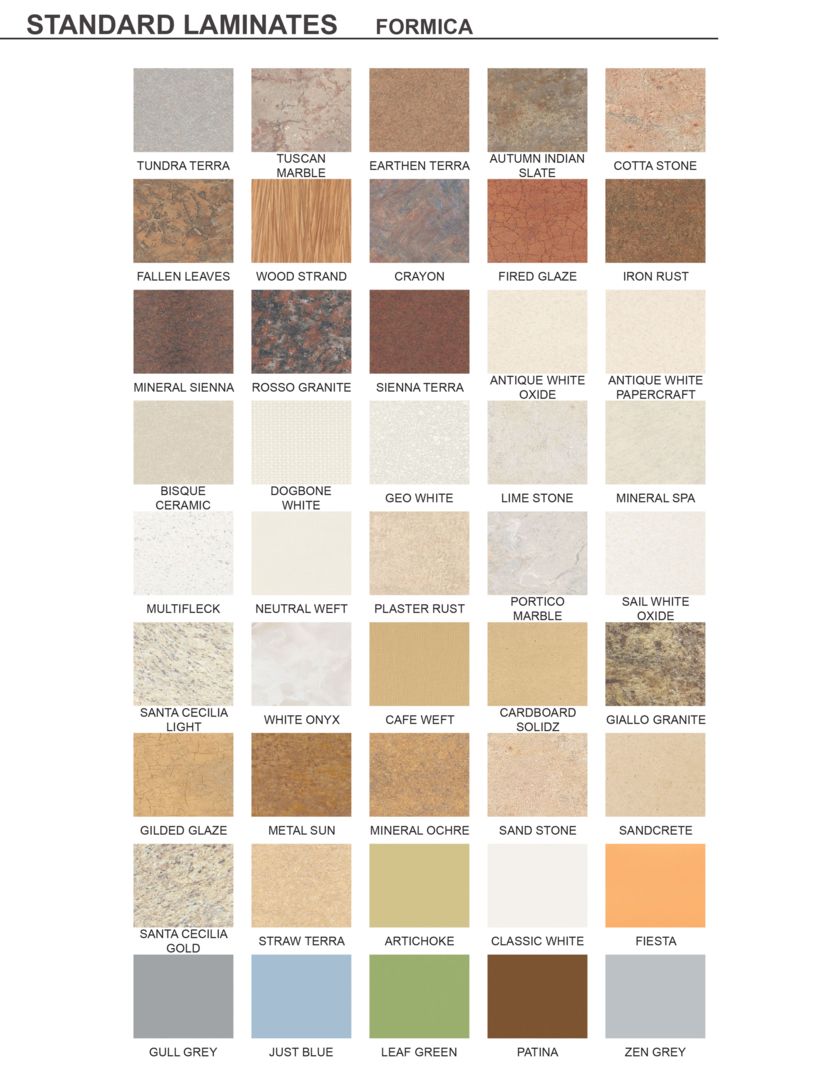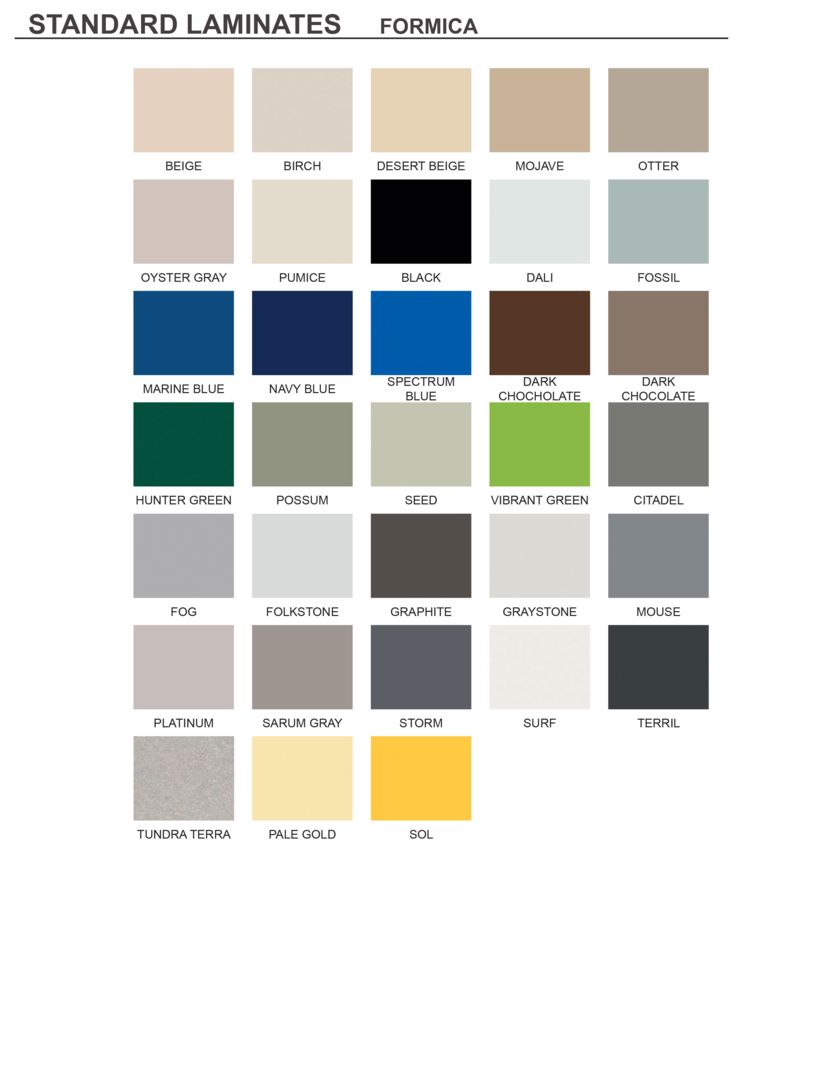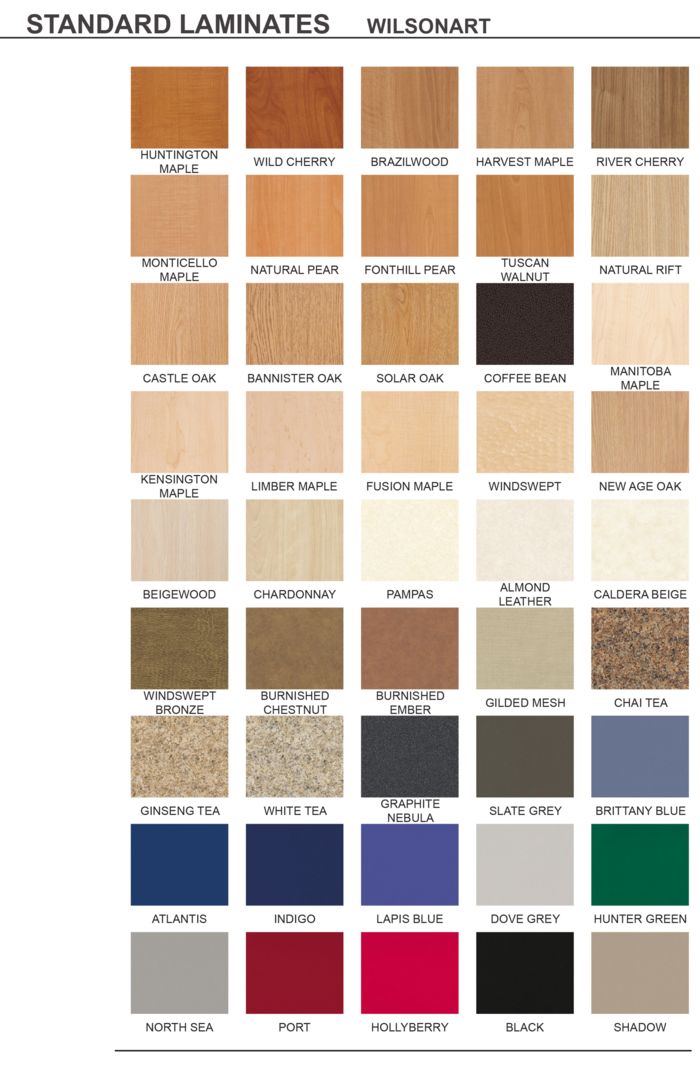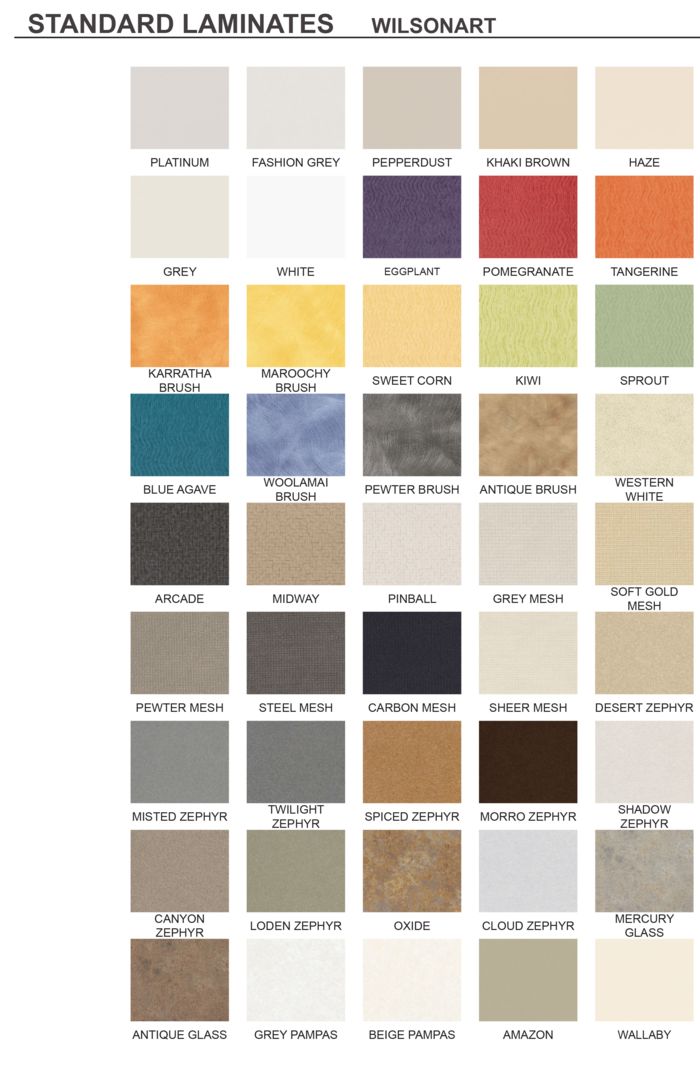 COMPLETE STANDARD LAMINATE SELECTIONS
---
LAMINATES FOR PANEL SURFACES & WORK SURFACES
Includes: Standard grade from Wilsonart®, Formica®, Pionite® and Nevamar®.
Excludes: Wilsonart® HD® and other specialty laminates.
---