Monolithic Office Systems 2
Our Monolithic solution boasts elegance and sophistication.

Ideal for not only executive and professional workspaces, but also for collaborative team environments.

Tough construction means it will stand the test of time and deliver the performance you expect.

Available in a range of design configurations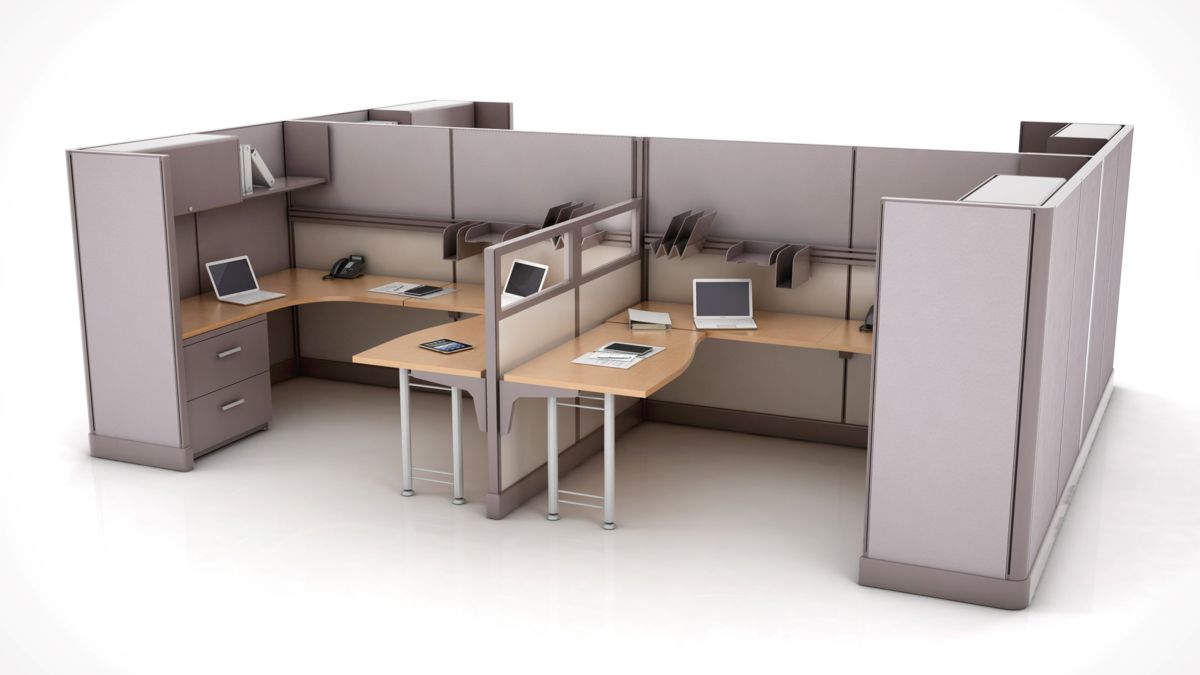 Features:
Each side of the panel can be customized to your specification. Select from a range of hard surface laminate panels, fabric covered panels, and tackable acoustical panels, and a wide range of widths and heights.

Find the worksurface you're looking for from our array of worksurface options.

Benefits:
Design the ideal workspace you need cost-effectively. Accessories can be attached to tool rail so your worksurface is clear.
Panel Dimensions
Non-Tackable Fabric covered Panels and Laminate Panels
Height: 32, 39, 47, 53, 62, 67, and 85 (inches)
Width: 12, 18, 24, 30, 36, 42, 48, and 60 (inches)
Depth: 2 (inches)
Raceway depth: 3.5 (inches)
Tackable Acoustical Panels (Fabric)
Height: 32, 39, 47, 53, 62, 67, and 85 (inches)
Width: 12, 18, 24, 30, 36, 42, 48, and 60 (inches)
Depth: 2 (inches)
Raceway depth: 3.5 (inches)
Partially Glazed Panels
Height: 53, 67, and 85 (inches)
Width: 24, 30, 36, 42, 48, and 60 (inches)
Depth: 2 (inches)
Raceway depth: 3.5 (inches)
Electrical/Technical
Pre-installed 8 wire, 4 - 20 amp circuits at the base of the panels, with easy connections
Floor or ceiling connectivity
Cable lay-in capability - large 5" high by 2.5" wide base with hinged base covers allow for large quantities of cables
Upward of 70 Cat 5 cables in powered base, 100 cables in non-powered base
L-Shaped Workstation
U-Shaped Workstation
Collaborative work environment
Manager's Station
Serpentine Stations
4-Pack Cubicle
4-Pack Cross style Cubicle